Spybrain Escape - "Episode 1: Emergency Procedure" & "Episode 2: Under Ground"
Updated: Dec 9, 2020
Photos provided by Spybrain Escape
Company: Spybrain Escape
Country: Germany 🇩🇪
Language: English, German
Type of Game: Digital Escape Game 💻
Date Played: 11/22/2020
Time: Unlimited (Approx. 60-80 Minutes)
Size of Team: 1-3 Players (Recommended)
Price: 10€
Game: Episode 1: Emergency Procedure
Genre: Mystery
Difficulty (based on 2 players): 5/10
🆃🅷🅴 🆂🆃🅾🆁🆈
Sascha's Boss, Anne has gone missing. She's been investigating a company called Consortium and that might be the reason behind her disappearance. We need to follow her footsteps and see if we can solve this mystery.
🆃🅷🅴 🅶🅰🅼🅴 🅿🅻🅰🆈
This is a point-n-click type of game. We played it as two players and thought that was a good number for this game. Our game portal was synced once we entered the game together. If you accidentally refresh the game or exited the game, it will be automatically saved to the point where you last exited. This was a great feature since there's no time limit and you can pick up where you left off if you can't finish the game in one session.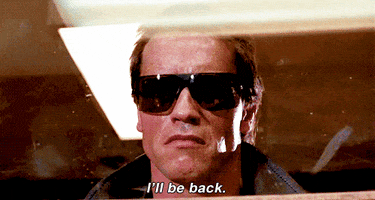 As one player picked up an item, you'll be able to see it in the inventory. Once a lock or correct solution has been entered, it'll open up for all the players. We enjoyed the hand painted graphics that introduced the various scenes during the game play. It felt like we're watching a movie. We really enjoyed the audio component as well as the narration definitely added to the immersion factor. The sound effects such as footsteps or lock opening really pulled us deeper into the game.
🆃🅷🅴 🅿🆄🆉🆉🅻🅴🆂


The puzzles complimented nicely with the illustrations. You really needed to pay attention to the details and understand the storyline in order to get some of the solutions. The creators really wanted to make the game feel as real as possible. There was one puzzle that stumped us for a bit because the solution was quite specific in terms what they wanted in a phrase format. It was definitely helpful to have the build-in hint system for that puzzle. The rest of the puzzles were quite easy and the progression made us feel like we're steps away from cracking the case.
🅲🅻🅾🆂🅸🅽🅶 🆃🅷🅾🆄🅶🅷🆃🆂
We really enjoyed this digital platform. It was very easy for players to follow along. The audio narration would play at the same time for all the players so you wouldn't have to worry if there was a slow reader on your team. The inventory system would remind you of what had been and haven't been used. All the players would be able to interact with the screen at the same time (although if you opened up something, it would open for the other players too so you'll have to wait till they finish reviewing it) so you'll progress as a team. We look forward to Chapter 2!
Game: Episode 2: Underground
Genre: Mystery
Difficulty (based on 2 players): 6/10
🆃🅷🅴 🆂🆃🅾🆁🆈
Now that we know that Anne could be kidnapped by the consortium, we need to find out where they might have taken her. Could we track down its headquarter?
🆃🅷🅴 🅶🅰🅼🅴 🅿🅻🅰🆈
This is the same game portal as the one they've used for episode 1. Although there are no elements in the puzzle aspect that would require you to have to play episode 1 in order to play episode 2, we suggest you play them in order so you can get the full story. This game had the same appealing artwork as the previous game. One "scene" really "wowed" us as the audio component really made us feel like we're there in person.


🆃🅷🅴 🅿🆄🆉🆉🅻🅴🆂
Initially we saw a few puzzles that reminded us of the ones we've seen in the first episode so I was complaining to Brandon about the repetitiveness until I discovered that they had an interesting "twist". It served not only as a different type of puzzle but also as a bridge to connect episode 1 to 2. One puzzle still confuses us till this day in terms of its reference. If it was meant to be an Easter egg, we didn't quite get the connection. This game had more components of utilizing outside resource which we thought was quite fitting since the theme is sleuthing around for clues that would ultimately lead us to the location of consortium's headquarter.
🅲🅻🅾🆂🅸🅽🅶 🆃🅷🅾🆄🅶🅷🆃🆂
Spy Brain's games would be the first point-n-click type of game that we truly felt the immersion. It seamlessly combined storytelling and puzzles through beautifully illustrated artwork. The cliffhanger is slowly killing us inside though. We can't wait for that grand finale!
(If you do decide to try this experience, give us a shoutout or tag us on social media so we know you heard it from "ESCAPETHEROOMers"!)
Disclosure: We thank Spybrain Escape for providing us with a sample of the game. Although a complimentary experience was generously provided, it does not impact our opinion on the review whatsoever.
#ESCAPETHEROOMers #AtHomeGames #EscapeRooms #SpybrainEscape #EmergencyProcedure #UnderGround #OnlineEscapeRoom #DigitalEscapeGame #mystery #detective #adventure #episodic