REMOTE: BREAK the BRAIN - "Freakshow"
Photos provided by BREAK the BRAIN
Company: BREAK the BRAIN
Game: Freakshow
Country: Poland 🇵🇱
Language: English, Polish
Type of Game: Remote Escape Room 🗣
Genre: Horror
Date Played: 1/14/2021
Difficulty (based on 4 players): 6/10
Size of Team: 2-5 Players
Time: 60 Minutes
Price: €50.00 (2ppl) - €70.00 (3-5pp)
🆃🅷🅴 🆂🆃🅾🆁🆈
We received a mysterious letter with tickets inviting us to attend a spectacular "Freakshow". When we arrived, the place looks abandoned and no one was there to greet us. Shall we still check it out?
🆃🅷🅴 🅶🅰🅼🅴 🅿🅻🅰🆈


The game was operated by a live avatar and a separate camera person. There was no inventory system but we didn't feel like it was really necessary. There were a few points where we took photos and made the game play a bit smoother so if the company wanted to implement a few still shots that would improve the flow of the game.
At the beginning, we're first introduced to what looked like an entrance to a show. It didn't look like much but as the game proceeded, we were presented with surprise after surprise. The set design was amazing. There were so many hidden compartments and areas, you won't know what you'll see next. The entire game screams FUN with maybe a little bit of creepiness ( I did let out a few screams but you should all know I'm a scaredy cat by now).
The camera person did a great job at controlling the player's field of vision and the avatar was also quite intuitive at what she needed to do instead of us having to tell her every single command.
🆃🅷🅴 🅿🆄🆉🆉🅻🅴🆂
The puzzles were designed around the story of an abandoned circus. You're able to search items that all seemed to have a story to tell. There were old photographs, show times, creepy dolls, etc...There were also a few physical puzzles that was related to a circus vibe but the avatar did a great job completing it so quickly that it was enjoyable to watch (although secretly we're very jealous of her and wanted to be there in person). The puzzles were not too difficult especially for enthusiasts. They all translated quite well to the online version. Like I said earlier, there were some items that required a closer look. If those could be presented to us on an inventory portal, it would make it even more enjoyable (they're currently working on an APP that will implement this change). Ultimately, we were able to solve the puzzles with no issues.
🅲🅻🅾🆂🅸🅽🅶 🆃🅷🅾🆄🅶🅷🆃🆂


"BREAK the BRAIN" did a great job with this room. From set design to story line to puzzles to character play, we enjoyed everything. And if that's not enough to convince you to book this game, wait till you see the ending. After the game, we discussed amongst ourselves on what happened and till this day, we still can't come up with an agreeable solution. Maybe you can figure it out?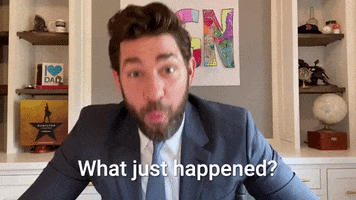 Paolo F.
I've been wanting to play a freakshow themed room for a while and finally got the chance thanks to ESCAPETHEROOMers. The game starts in a fairly small and bare environment and the first puzzle is pretty simple but as soon as you move into the second environment the music changes. The setting is now very beautiful and the puzzles become nicer and more challenging (but never difficult). The pace is almost always high and it never stops. I appreciated that, rather than trying to scare, which in a remote game is very difficult, The game had a playful and fun tone. I also appreciated that there was no inventory. Instead static images are used even if they have created to me more difficulties than benefits. I think they could easily do without them but they told us after the game that they are already working on an application that will incorporate both the video and the static images so the game experience will probably further improve. Overall a nice game with a curious and unexpected ending.
________________________________________________________________
Hanna N.
Pros/Cons:
+ Friendly and very accommodating avatar
+ A lot of interesting things to look at, but not enough to make you feel overwhelmed
+ Plenty of surprises, I even screamed out loud at one point
+ Good use of different medias inside the room
+ Nice camerawork that helped us focus on the important parts without giving too much away
+/- Mostly mechanical puzzles, which is great in an in-person escape room but in a virtual one it can feel like you're watching the avatar more than you're solving puzzles
- One task didn't translate as well into virtual game play and the avatar had to solve it without many instructions from us
- More could be done regarding inventory and receiving screenshots of important texts
(If you do decide to try this experience, give us a shoutout or tag us on social media so we know you heard it from "ESCAPETHEROOMers"!)
Disclosure: We thank BREAK the BRAIN for comping our tickets for this game. Although a complimentary experience was generously provided, it does not impact our opinion on the review whatsoever.
#ESCAPETHEROOmers #AtHomeGames #EscapeRooms #BREAKtheBRAIN #Freakshow #RemoteEscapeRoom #Avatar #Horror #Circus #Show #CircusFreaks #Mystery